Published: Friday, August 13, 2021 10:45 AM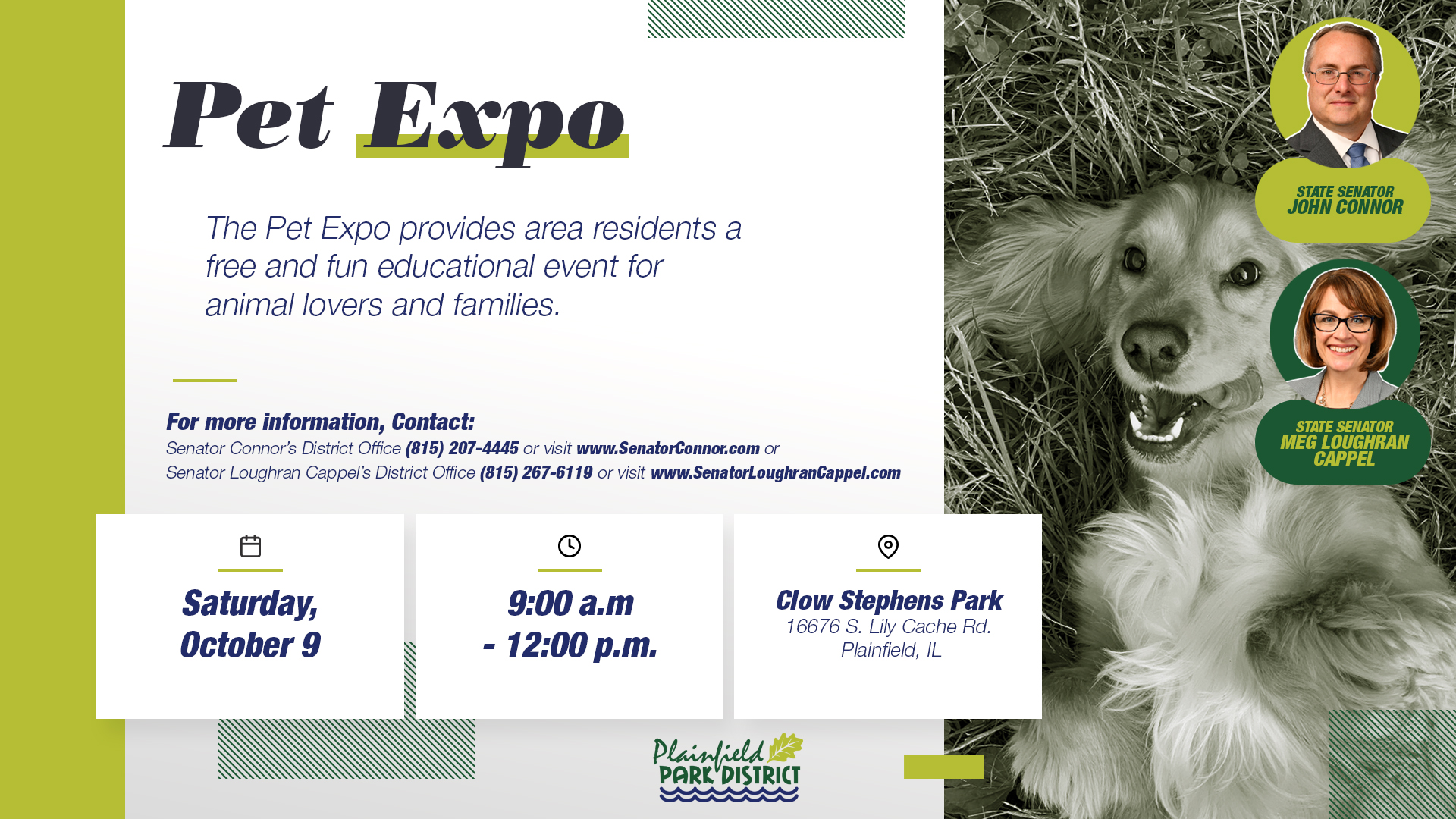 PLAINFIELD – Local pet and businesses and organizations are invited to participate in a pet expo hosted by State Senator John Connor (D-Lockport) and State Senator Meg Loughran Cappel (D-Shorewood).
"The joy and support pets can provide on a daily basis cannot be underestimated," Loughran Cappel said. "This expo will display a diverse array of animals that people of all ages can enjoy spending their time with."
The expo is 9 a.m. to noon on Saturday, Oct. 9 at Clow Stephens Dog Park, 16676 S. Lily Cache Road, Plainfield, IL, and is free. Area residents will be provided educational opportunities and resources while enjoying time with animals at the event.
"As a dog owner, I know firsthand the unconditional love that our pets show us," Connor said. "This is an opportunity for community members to return that love with a morning of fun for their furry friends."
Local pet businesses are invited to showcase their services and provide information to attendees. Interested businesses can apply by visiting Senator Connor or Senator Loughran Cappel's websites, SenatorConnor.com and SenatorLoughranCappel.com. Registration is free, and approved participants will receive confirmation at a later date.
More information is available from Senator Connor's office at 815-207-4445 or Senator Loughran Cappel's offices at 815-267-6119.
Category: Press Releases