Published: Monday, June 14, 2021 10:34 AM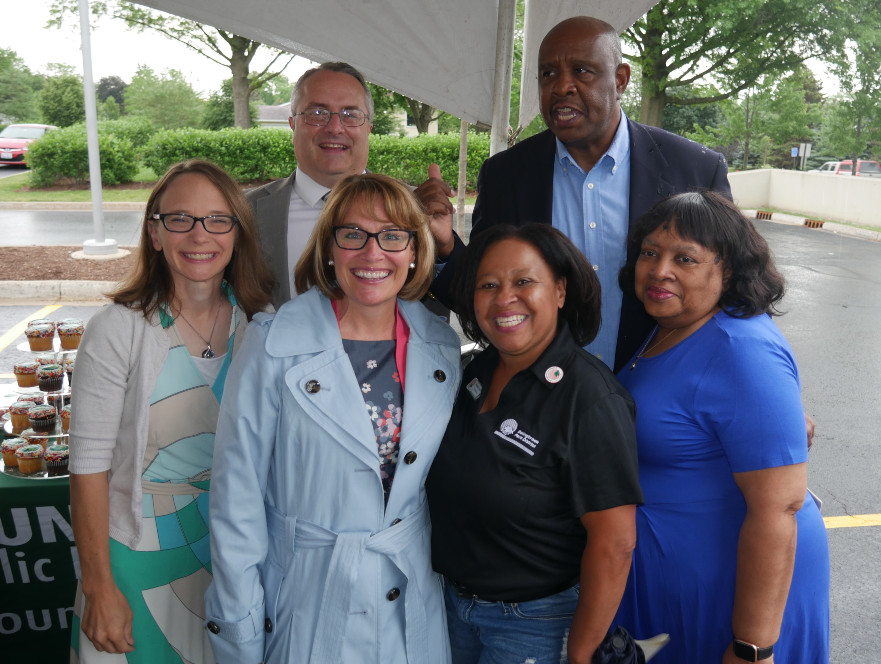 BOLINGBROOK – State Senator Meg Loughran Cappel (D-Shorewood) and

State Senator John Connor (D-Lockport)

attended the ribbon cutting of Fountaindale Library's new Bookmobile on Monday evening alongside State Representative Dagmara Avelar (D-Crest Hill), Mayor Mary Alexander-Basta of Bolingbrook, Fountaindale Library board members and many members of the community.
"The Fountaindale Library has been a cornerstone of our community for so long," Loughran Cappel said. "For almost two decades, their Bookmobile has helped to get books into kids' hands who otherwise wouldn't have that access and opportunity."
The new vehicle is a full-service mobile branch of the library that replaces the previous Bookmobile that had been in use since 2003. The Bookmobile provides scheduled stops around the community, visits Bolingbrook preschools, schools and senior facilities, and participates in many community events throughout the year. Members of the community can check out books, DVDs, CDs, and audiobooks from the Bookmobile, as well as apply for library cards and pick up holds.
"Reading is absolutely crucial for our kids—and for everyone, for that matter," Connor said. "The Fountaindale Library has gone to such great lengths to ensure that anyone in our community can easily access great literature, and I congratulate and commend them on their new Bookmobile and continued efforts."
Those wishing to learn more about the Bookmobile and the Fountaindale Library can visit their
website
.
Category: Press Releases