Published: Wednesday, May 17, 2023 09:24 AM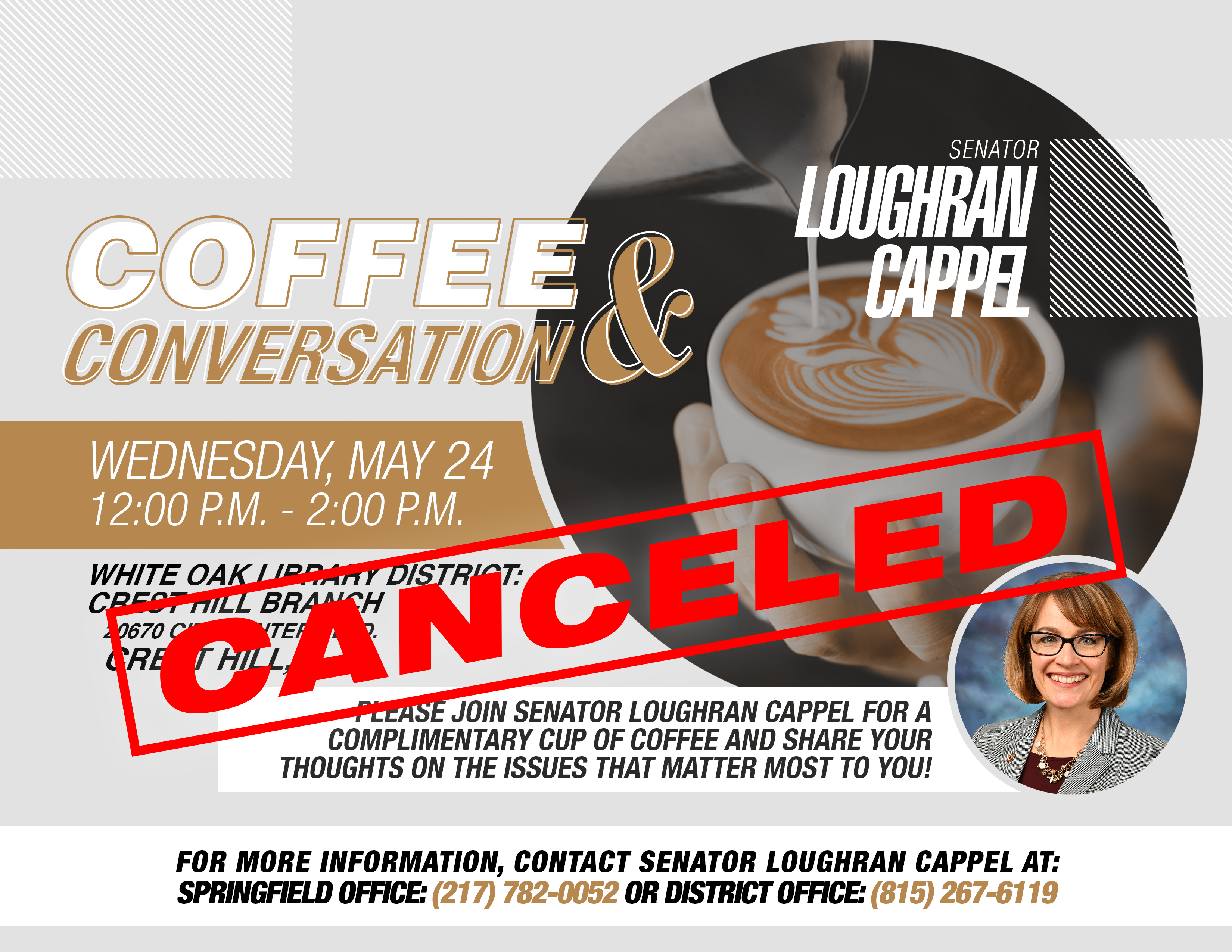 CREST HILL – State Senator Meg Loughran Cappel invites community members to join her for coffee and conversation in Crest Hill.
"I represent my community best by knowing my constituents," said Loughran Cappel (D-Shorewood). "This is an opportunity for them to share their thoughts on the issues that matter most to them and for me to better represent them and their interests."
Loughran Cappel will be at the White Oak Library: Crest Hill Branch located at 20670 City Center Blvd from noon to 2 p.m. on Wednesday, May 24th for residents to share a complimentary cup of coffee and discuss the issues that matter to the community.
For more information, residents are encouraged to contact Senator Loughran Cappel's district office at 815-267-6119.
Category: Events